Accuracy and reliability in harsh environments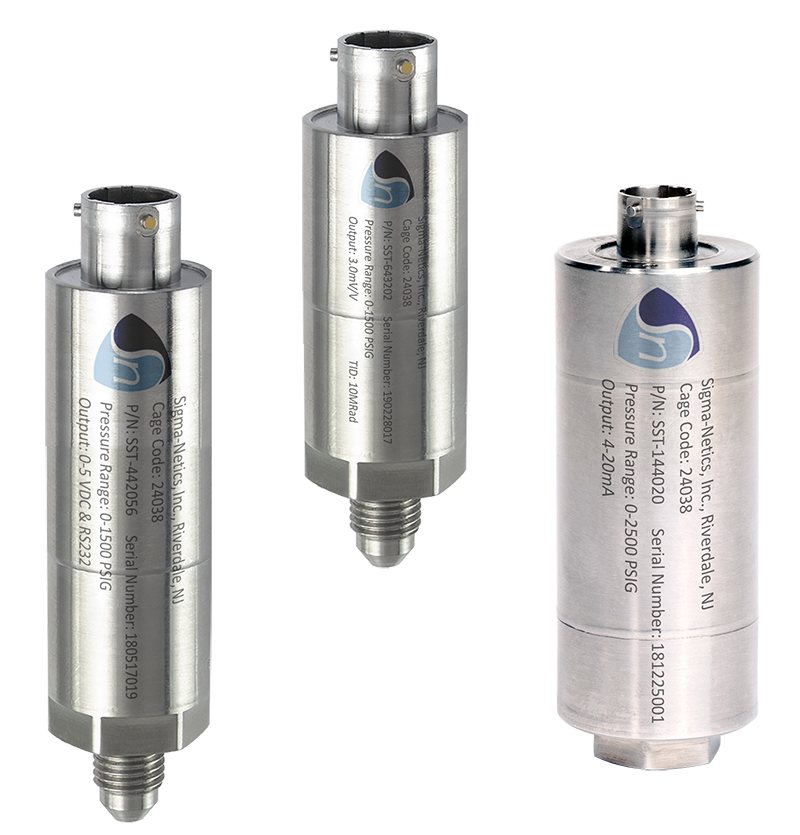 Sigma-Netics pressure transducers feature high FSO accuracy and reliability under the toughest conditions. Choose from a variety of options, including electrical connections, outputs, thermal compensation ranges—and more.
We produce units that can withstand radiation, fatigue and high pressures in excess of 30,000 psi. Due to their ruggedized, space-saving design, our transducers meet the requirements of demanding industrial and aerospace applications—including deep space missions.
We produce a variety of pressure transducers including the SST 14X, SST 64X-RT, SST 144, SST 44X and SST 74X-UV.