Recent growth in unmanned underwater vehicles (UUVs) across several industries is also creating a need for depth transducers that can satisfy unique sensing and instrumentation requirements. Not only must UUVs operate in difficult conditions, their designs are as varied as their missions. That's why we introduced a depth measurement device for use with submersible vehicles — the SST 74X-UV Series transducer.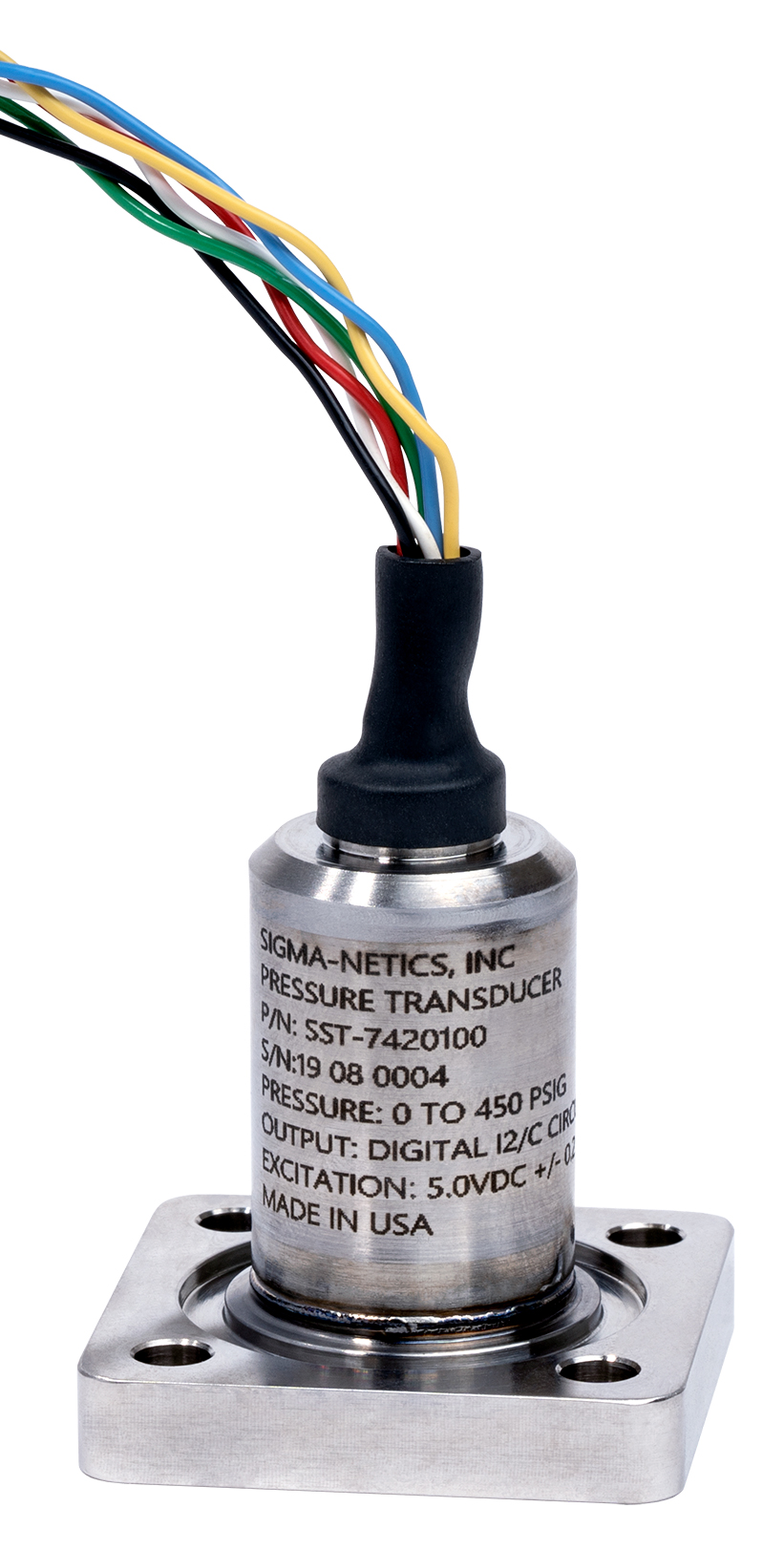 Our SST 74X-UV transducer meets the submersible industry's demand for precise depth measurement, boasting accuracy of ±0.15 percent full scale output (FSO) total error band (TEB). The sensor is also versatile, featuring a configurable-flange design that allows outboard or inboard bulkhead installation along with digital and analog outputs to allow designers to connect to their choice of instrumentation. Additional features and specifications include:
An easily cleanable wetted area.
Outer diameter: 0.75 inches (19 millimeters) max.
Lightweight: <0.2 pounds (90 grams).
Standard ranges: 0-100, 250, 500, -750, 1500, 2000, 3000, 5000, 7000, 10000 psia/psig/psis.
Wetted parts made from 15-5 PH stainless steel or Inconel.
Greater Design Freedom
The SST 74X-UV is the latest in our growing line of Sigma-Netics pressure transducers that perform in harsh operating environments. By combining accurate pressure sensing with a configurable-flange design and both analog and digital outputs, the SST 74X-UV transducer gives engineers the freedom they need to implement depth measurement into their UUV designs.
For more information about Sigma-Netics' SST SST 74X-UV depth transducer, visit www.sigmanetics.com/products/pressure-transducers/sst-74x-uv-transducer.